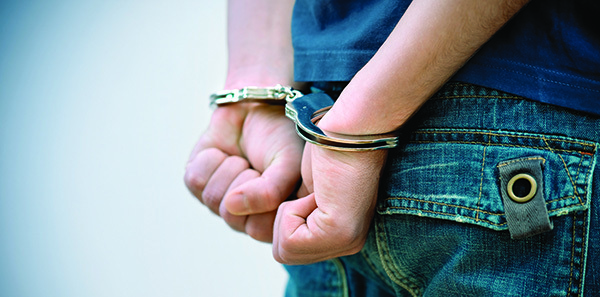 GREG CALLED his friend Wayne. "I need you to come to the county jail," he said. "I've been arrested!"
A few hours later, Greg, dressed in an orange jumpsuit with the words "County Jail" emblazoned across the back, sat at a glass window—an armed guard standing nearby. Wayne, sitting on the other side of the window, asked his friend, "What did you do?"
It seems that Greg had committed a robbery 10 months earlier. In the meantime, he had accepted Jesus into his life as Lord and Savior. As a Christian, Greg decided to confess his robbery and turn himself in to the police. He was immediately arrested and thrown in jail.
When Greg's trial date arrived, Wayne attended court with him. The judge was very interested in Greg's story, since people don't usually turn themselves in to the police. Wayne vouched for his friend's conversion and told the judge that he believed Greg deserved a second chance.
The judge considered the evidence and the circumstances. He looked intently at Greg and finally said, "Young man, this is not your first offense. Based on your record, I should sentence you to prison. However, I am going to let you serve six months on a work-release program and allow you to attend church services each week. If you violate this arrangement or break your parole, you will immediately be sent to prison. It is your choice, and for your sake I hope your word is good."
Maybe you've heard pastors or friends talk about a coming judgment day. They might even compare it to standing before a judge to face your life's record—just as Greg did. Or maybe you've read some verses in the Bible regarding the judgment and wondered what they mean. In this study guide, we are going to look at what God's Word says about the judgment. We will learn why the judgment is wonderfully good news for those who have found security in Christ—just as Greg received good news from the judge regarding his sentencing.