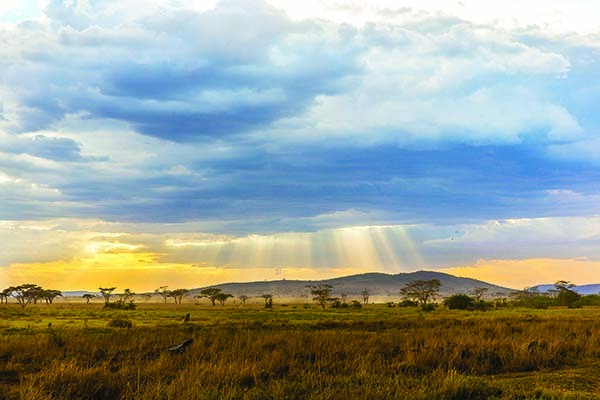 ONE OF OUR Bible school representatives in Africa sent us this report:
"Five years ago I received a request from the Voice of Prophecy to visit a prisoner who was a Bible correspondence school student. Because the student had a deep desire to study the Bible, I visited him regularly. About six months after my initial visit, the student-prisoner asked to be baptized and join the church. The wardens and other prisoners gathered to witness one of the most moving baptisms I have ever conducted. Shortly after this, the man was released from jail even though he still had considerable time to serve. When I asked why, I was told that his life had changed so drastically and he was such a witness for his Savior and his religion, that he could no longer be thought of as a prisoner, nor be treated as such."
Like this inmate, do you wish there were some way to be washed clean of your sins and start all over again? Well, that is exactly what God promises to do for you if you come to Him and ask Him to forgive you and make you clean. He has promised:
"'Come now, and let us reason together,' says the Lord, 'though your sins are like scarlet, they shall be as white as snow; though they are red like crimson, they shall be as wool'" (Isaiah 1:18).

"If we confess our sins, He [Jesus] is faithful and just to forgive us our sins and to cleanse us from all unrighteousness" (1 John 1:9).
Baptism doesn't wash away our sins; only the blood of Jesus can do that. Baptism doesn't save us; only Jesus can save. Baptism doesn't change our hearts, but it is a symbol, a sign, that all these things have already taken place in our lives. It's a way of publicly indicating that we have accepted Jesus as our Savior and intend to follow Him completely. It's also something that Jesus considers very, very important.