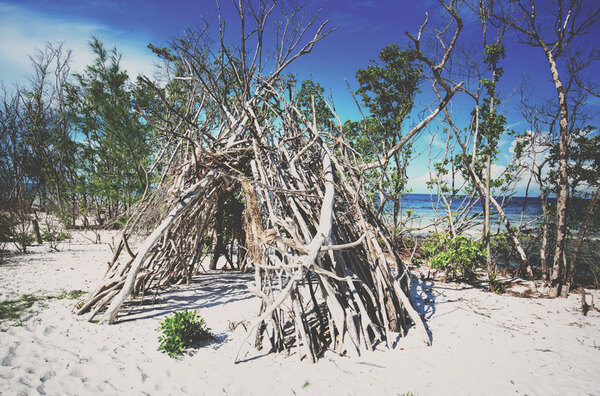 THEY FOUND HIS SKELETON beside a makeshift shelter on a desolate island in the Mid-Atlantic. The anonymous seaman kept a journal that detailed his four-month ordeal. He'd been set ashore on Ascension Island by the Dutch fleet in 1725 for some unmentioned crime. Soon he was reduced to drinking the blood of turtles just to quench his raging thirst. The man's physical suffering was intense, but an even greater pain stands out in his journal: his overwhelming guilt.
He penned tormented entries such as: "What pangs do wretched mortals feel who leave the paths of righteousness, pleased to increase the numbers of the damned." This seaman's greatest isolation on that lonely island came from his sense of separation from God. That is what proved unbearable in the end.
Human beings have been struggling with that isolation of the heart ever since Adam and Eve "hid themselves from the presence of the Lord God among the trees of the garden" after eating the forbidden fruit (Genesis 3:8). The strange new emotions of shame, guilt, and fear compelled that first couple to run away when God came calling. Those feelings are unfortunately quite familiar to us now.
What is it that causes a separation between us and God?
"Your iniquities have separated you from your God; and your sins have hidden His face from you, so that He will not hear" (Isaiah 59:2).
Sin throws up barriers; it separates us from God. But this great gulf that isolates sinful human beings from a holy God is not His doing. God didn't run away from Adam and Eve—they ran away from Him.